Dries Mertens, Belgian youngster Considering that this World Cup is not the last time they will have a chance to win a trophy Ready to confirm that he is happy with Napoli. The
34-year-old star is currently serving the nation. to win tickets for next year's World Cup They face Estonia and Wales this month.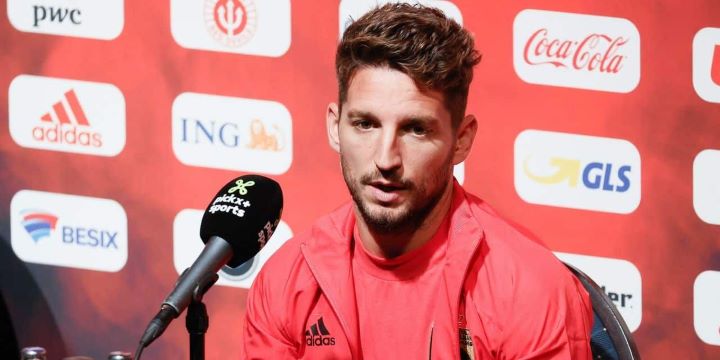 With Mertens missing in the semi-finals and third-placed Nations League finals with a shoulder injury. until having to undergo surgery
The striker is part of the Belgian national team that is seen as a golden age. After many talented players have sprung up around the same time. Which is believed to allow them to win major titles.
However, they only did their best to finish third at the 2018 World Cup, and talks began to suggest that Belgium's golden era was coming to an end. Many of the players are entering the
final stages of their careers and some have already retired, but Mertens believes this is not their last chance. Because there are many talented players who are ready to replace the previous generation of footballers.
"We have to stop saying that the World Cup in Qatar is the last chance for Belgium to win the title," he said.
"It could be so for me and I look forward to going there. But there are many talented players who have penetrated through the next generations."
In addition, Mertens also confirmed that he is happy with Napoli, despite rumors that he may consider moving back to play in his home country. after becoming a father soon
"You can't say it's impossible in football. But I'm very happy at Napoli," he said.